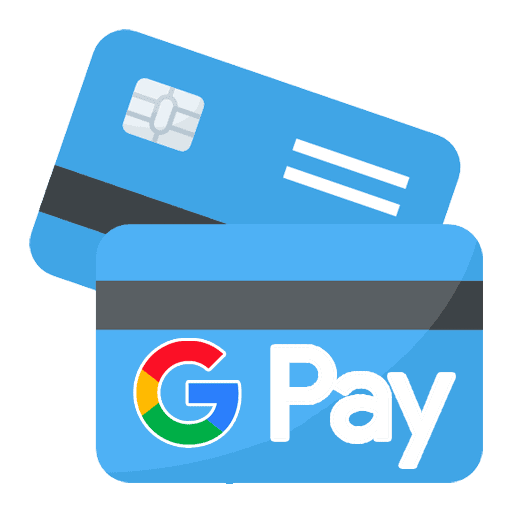 Quick Links
As the world transitions to mobile solutions for every aspect of commerce and banking, online wallets like Google Pay have become prominent. Google Pay is one of the most popular such e-Wallets, with more than 150 million users in over 30 countries.
Many online gamblers – or potential online gamblers – want to be able to deposit and withdraw their betting funds using Google Pay. Unfortunately, none of the best prepaid gambling sites can accept Google Pay directly for betting deposits and withdrawals.
That said, several top sites have workarounds that allow their members to indirectly top off their bankrolls and claim payouts using the G Pay platform. If you have a Google Pay account and want a convenient way to move money into and out of your online gambling website of choice, our brief prepaid gambling Google Pay review will explain the process.
---
The Best Online Gambling Sites For Google Pay Banking Options
The trusted online casinos in the following table are the best brands in the business, and each operator has been offering the top-rated Internet casinos, sportsbooks, and poker rooms for years. These are the best-prepaid gambling sites online, and they all allow for Google Pay deposits and withdrawals via their voucher and player transfer banking options.
Online Casinos That Accept Google Pay
Online Sportsbooks That Accept Google Pay
| Site Name | Bonus | Rating | USA Friendly | Visit Site |
| --- | --- | --- | --- | --- |
| | $1,000 Bonus | | | Visit Site |
Online Poker Sites That Accept Google Pay
| Site Name | Bonus | Rating | USA Friendly | Visit Site |
| --- | --- | --- | --- | --- |
| | $500 Bonus | | | Visit Site |
---
What Is Google Pay?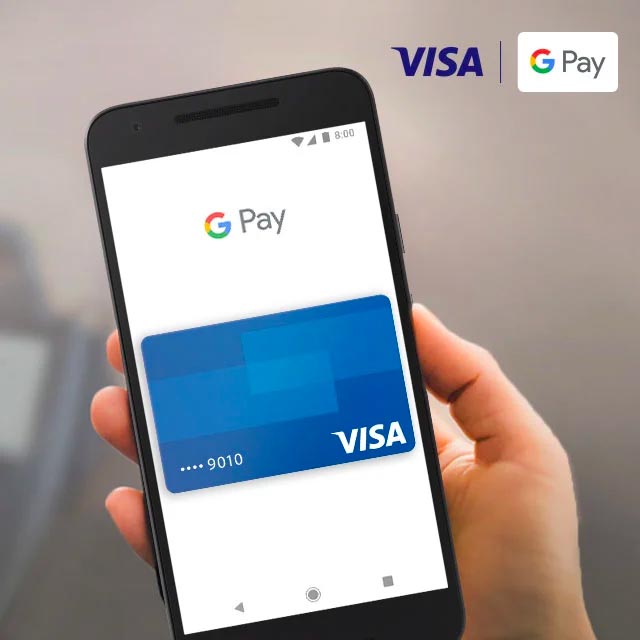 Google Pay – aka G Pay – is an online digital wallet and instant-payment solution that allows members to purchase real-world goods and services quickly, safely, and easily. If you've ever used Apple Pay, Samsung Pay, or other similar services, you'll know exactly what to expect from Google Pay.
In short, Google Pay allows users to store their physical credit cards, debit cards, and gift cards in one digital e-Wallet, where transactions are simple and encrypted. Google Pay also acts as a P2P (person-to-person) instant-payment platform that allows network users can send money to each other with no added fees.
For the purposes at gambling with the best online prepaid casinos and betting sites, Google Pay allows members of such operations to purchase gambling vouchers or player transfers from other site members.
For buyers, voucher codes can be deposited instantly, while sellers can use Google Pay to sell their codes for same-day payouts. Best of all, since these are private transactions, there are no Google Pay fees to worry about, either!
---
Google Pay For US Vs. International Online Gambling
Not all online casinos, sportsbooks, and poker rooms accept Google Pay. In fact, for American players aged 18 and up, no international operator will directly allow deposits or withdrawals via the platform. International gamblers have more options, as some sites may accept G Pay directly.
However, regardless of where you live, if your betting site utilizes vouchers or player transfers, you should be able to use Google Pay to buy and sell these with ease.
USA Players
Currently, for US players, only Bovada and its sister sites (Ignition, Slots LV, Café Casino) offer the gambling vouchers or player transfers that can make use of P2P Google Pay transactions between site members.
Due to the UIGEA banking regulation, it is unlikely that Google Pay will be able to directly fund online gambling with overseas operators in the future. Fortunately, the voucher/transfer system is a legal and convenient workaround.
International Players
For many international players (non-USA), Google Pay may occasionally be used at select online casinos and online betting sites to fund accounts directly. However, this is still unlikely to be available in your area.
However, if you use a site that offers a betting voucher or player-to-player transfer system, Google Pay and other P2P services will allow you to buy voucher codes with which to gamble (or sell voucher codes as withdrawals).
---
Can You Make Crypto Betting Deposits Using Google Pay?
Many online gambling enthusiasts now use Bitcoin deposits and other cryptocurrency betting deposits (Bitcoin Cash, Litecoin, Stellar, Ripple, etc.) for funding their online accounts.
Crypto is the best way to move money to and from your Internet gambling site of choice, as it offers the best bonuses, has no added fees, and grants users the option to claim same-day payouts. But you can't buy crypto from these sites using Google Pay.
That said, you can buy Bitcoin with Google Pay by using a linked Google Pay card in your wallet at various online crypto exchanges. However, these purchases usually take several days and aren't necessarily right for all bettors.
---
How Does Google Pay Work For Online Gambling Deposits?
While you likely already understand how to set up Google Pay, how to pay with Google Pay, and how Google Pay works in general, there are a few added steps when using the service for online bet funding at international casino sites, online poker rooms, and sportsbooks.
Because most reputable books won't (and often can't) accept Google Pay directly via the deposit options on their cashier pages, most users may give up on this platform when it comes to online gambling banking. But if your site supports vouchers or player transfers, these are how you use Google Pay: by buying voucher codes from other members with which to deposit!
Voucher codes are credited to your account instantly, come with all the usual bonuses you expect, have friendly limits, and charge no added fees. The process for depositing with voucher codes or player transfers using Google Pay is as follows:
Follow any link on this page to a trusted prepaid gambling site that offers voucher or player transfer banking options.
Sign up, taking care to use your real, verifiable information. All the best-prepaid gambling sites use KYC (know your customer) standards.
Skip the deposit option for now, and finish creating your account.
Once your account is active, you will need to fund it before you can bet real money online. To do that using Google Pay and vouchers or player transfers, you will need to visit your site's community forum. There, you can find voucher codes for sale.
Select the voucher code you wish to buy, contact the seller directly, and ask if they accept Google Pay. If they do, simply launch Google Pay (via app or browser), type in your Google Pay login, and enter the seller's recipient address in the appropriate field, along with the agreed payment.
The voucher seller will now release the voucher code to you through email, chat, or any other online communications platform.
Voucher codes do expire (usually six months after creation), so please always deposit them immediately via the Voucher or Player Transfer option at your site's cashier page.
That's all there is to it. With Google Pay, send money to your voucher seller, receive your code, and make your deposit. The funds are credited instantly, and you can select optional online gambling bonuses, as well.
Gambling Vouchers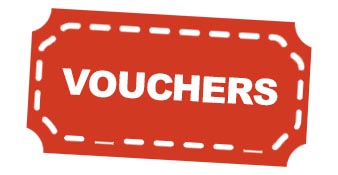 Gambling vouchers – aka online casino vouchers, online sports betting vouchers, online poker vouchers, etc. – are banking options offered by select prepaid gambling sites that allow members to initiate private transactions with one another to buy and sell voucher codes.
These voucher codes represent portions of members' account balances that can be sold to other members for the purpose of depositing funds into their own betting accounts.
Since online gambling sites cannot take Google Pay directly, some of the best-rated operators use vouchers for their members' convenience, as individual players may use any P2P service for completing private transactions for voucher codes.
Player Transfers
Player transfers are, for all intents and purposes, the same as gambling vouchers. Some sites use player IDs and facilitate these transfers between players directly using their typical banking options, but others allow players to privately buy and sell account balances using Google Pay and other popular P2P instant-pay services.
With player transfers, as with online betting vouchers, you don't need to join betting sites that accept Google Play directly. Instead, as long as they have a system in place to accept vouchers or transfers, you can use the G Pay service to make secure, rapid gaming deposits.
---
Google Pay Withdrawals At Prepaid Online Gambling Sites
Just as you won't find any online casinos that take Google Pay directly, you also won't find any prepaid gambling sites that offer Google Pay withdrawals. However, claiming a prepaid gambling withdrawal from any operator that supports vouchers or transfers is a simple process.
As with buying vouchers, selling vouchers (or transfers) takes a few extra steps, which are outlined below:
Visit your site's withdrawals page and select the voucher or transfer option.
Enter the amount of your eligible account balance you wish to convert into a voucher code. Remember, to do this, all bonus rollover requirements must be met. Submit the ticket.
Your voucher code in the amount requested will be sent to the email address on file with your prepaid gambling site. This can take up to two days but is usually processed in just a few hours.
With your code in hand, make a posting at your site's community message board or another site forum.
When a buyer contacts you, inform them that you wish to conclude the transaction using Google Pay. Supply your G Pay information to the buyer.
Once you receive your Google Pay payment, send the buyer the voucher code or transfer code immediately.
Using this method, many online gamblers are able to use Google Pay to claim same-day payouts, which was once reserved exclusively for cryptocurrencies like Bitcoin, Bitcoin Cash, etc. There are no added fees for voucher withdrawals, and there are no Google Pay fees for private P2P transfers.
---
Google Pay Prepaid Gambling Bonus Options
If online betting sites and online casinos that take Google Pay could do so directly, they might offer enhanced bonuses the same way they do for Bitcoin and crypto deposits. However, because G Pay deposits are done via voucher or player transfer options, you will only be eligible to receive your betting site's standard bonus perks.
Of course, these are already very competitive and valuable, and they're perfect for almost all players. At most sites, typical promos will be offered for specific markets, and you will usually be able to choose from the following:
Online Casino Sign-Up Bonus
Online Casino Reload Bonus
Online Poker Bonus
Online Sportsbook Sign-Up Bonus
---
Prepaid Gambling Benefits Of Google Pay
Common And Accessible – There are over 150 million global Google Pay users, with close to 100 million US users. This makes it easy to coordinate voucher sales with other site members.
No Google Pay Download Required – Desktop access does not require a special app or any software download. Just log into your Google account!
Google Pay App Works For All Devices – The Google Pay app is available for Android, iPhone, and iPad. Just open Google Pay and go!
Same-Day Deposits – With Google Pay, you can make online betting deposits in just a few minutes once you've found a voucher code for sale.
Same-Day Payouts – Voucher code sellers can make gambling withdrawals quickly and easily, with same-day payouts possible depending on voucher/transfer demand.
No Added Fees – There are no added fees for buying voucher codes, making voucher deposits, or requesting voucher withdrawals at participating online betting sites. Private Google Pay transfers are also fee-free.
Bypass UIGEA With Private Transfers – Since G Pay transfers are private transactions between individuals (when buying betting vouchers or transfers), the UIGEA cannot interrupt your sale.
Available For Gamblers Aged 18 And Up – Google Pay is available to all users aged 18 and up, as are the best prepaid gambling sites for US and international players.
---
Prepaid Gambling Drawbacks Of Google Pay
No Direct Deposits

– Any betting sites or online casinos that take Google Pay only do so

indirectly

at this time. Thus, to use G Pay for gambling purposes, you must be a member at a site that supports gambling vouchers and/or player account transfers.

No Google Pay Refunds – When you make a private transaction using Google Pay, you cannot claim a refund under ordinary circumstances. In this sense, G Pay transfers are like cash deals. Please be sure to trust your voucher code seller.
---
Types Of Gambling Sites That Take Google Pay
While there are only a few reputable prepaid gambling sites that accept Google Pay using the voucher or transfer systems, this is sure to change in the future as more and more operators take notice of this convenient, customer-friendly option.
Going forward, we expect you to have several additional options for online casinos that accept Google Pay – and other popular P2P services – indirectly through the use of voucher codes and similar methods. As of Q1 2021, the following are the best choices available to you.
Online Casinos Accepting Google Pay
While not all of the best prepaid online casinos have a voucher or player transfer systems in place for users of Google Pay, several of them do. Sites like Bovada, Ignition, and others under the Bodog umbrella have rolled out support for these payment options, and other brands are sure to follow suit in short order. If you're looking for a casino, Google Pay deposits, and certified fair-play RNG games, look no further!   
Online Poker Sites Accepting Google Pay
Online poker cash table play and online poker tournaments are available at many Internet-based casinos, but only a few of the top-rated prepaid online poker sites currently offer Google Pay support. Though other sites are sure to go all-in on the voucher/transfer concept soon, your options for Google Pay poker are currently limited.
Online Sportsbooks Accepting Google Pay
Bovada LV is the best online sportsbook for US players, and it's always been an industry leader across the betting boards. The site's support for Google Pay deposits and withdrawals through sports betting vouchers and player transfers are proof of Bovada's commitment to its millions of members, though we expect the underdogs to step up to the plate and offer G Pay support sooner than later.
---
Google Pay Vs. Apple Pay

Apple Pay is about twice as popular as Google Pay in terms of the customer base in the US and abroad, with some 250 million global users. The system works identically to Google Pay, as both are digital wallets that also allow for person-to-person payments between private individuals.
As a result, you can use Apple Pay to buy gambling voucher codes and player transfers from fellow members at participating prepaid gambling sites. That said, you can also use Google Pay on iPhone, as the Google Pay app download is available right in the App Store. So regardless of which device or service you prefer, you'll be able to gamble online ASAP!
---
Google Pay Vs. Samsung Pay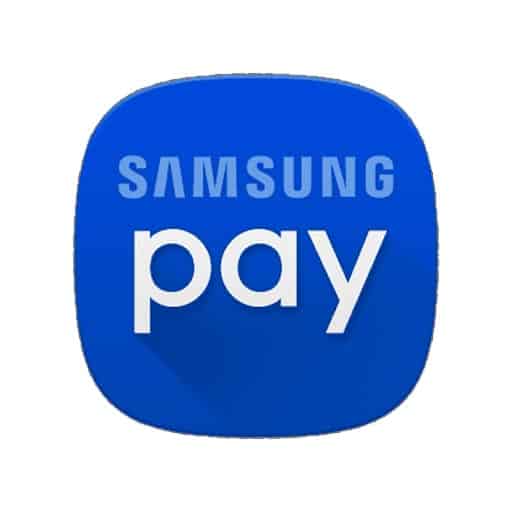 There's a big debate raging between fans of Google's native payment service and Samsung's similar payment network. This is mainly an issue because Samsung is the manufacturer of the most popular Android phones, and many customers can use either service.
However, when it comes to Samsung Pay vs. Google Pay, the differences will come down to which service is more popular in your area. In most cases, we think Google Pay is the more convenient and more varied option.
Plus, since depositing at offshore gambling sites using either service requires you to buy betting vouchers from other members, it's best to choose the service that's more widely used in your region. Ultimately, for legal online betting at prepaid gambling sites, Google Pay is our recommendation.
---
Google Pay Gambling FAQs
Is Google Pay safe?
Absolutely. Google Pay is backed by the biggest banks, credit unions, and financial institutions in the world, and when you link a card to the service, it actually adds an extra layer of encryption when purchasing goods and services in person or online.
There are no Google Pay scams to worry about, but it's important that when using G Pay to make a P2P payment, you know or trust your seller, as refunds or chargebacks are inconvenient and time-consuming.
Who accepts Google Pay for online gambling?
If you're looking for casinos that accept Google Pay – or poker sites or sportsbooks that allow you to deposit or withdraw using the service – your options are currently somewhat limited, as this is a new concept in online betting banking.
Right now, Bovada LV and its sister sites are the best options for Google Pay banking, as they all support vouchers and player transfers.
What kinds of cards can I use with Google Pay?
You can link almost any kind of credit card, debit card, prepaid card, or secured card to Google Pay.
Prepaid Mastercard options, prepaid Discover cards, prepaid American Express cards, and prepaid Visa cards are also all supported. You can even use branded gift cards (as well as popular Google Pay gift card options) with the service.
For depositing with these cards at online gambling sites – if you wish to forego the Google Pay P2P option – we recommend gift cards thanks to their higher transaction success rates. Just make sure those gift cards are rated for international purchases!
Where can I use Google Pay to gamble online legally?
You can use Google Pay at just about any legitimate prepaid gambling site, and all of the operators listed here are worthy of your business.
If you wish to use the Google Pay P2P function, the Bovada network of sites are currently your best bet, but if you just want to use G Pay as a digital card wallet, you can use those cards with just about any reputable betting site.
What is the best Google Pay online casino?
For our money (and yours!), Bovada is the best online casino that accepts Google Pay via the voucher system.
Bovada Vouchers are extremely popular, and you can find Bovada Voucher codes for sale via the Bovada Community or other online forums (i.e. the Bovada Reddit page).
We recommend only buying any Bovada Voucher only from the Bovada Community message board, as this is the most secure option.  
What is the best Google Pay online poker room?
Currently, you can use Google Pay to play poker online in one of two ways. The first is to use the service as a P2P instant payment platform and buy voucher codes or player transfers from other members at your online poker site. This is possible at Bovada, for example.
The second way to use G Pay to fund online poker betting is to use the service as a digital wallet and make deposits via any of the cards within that wallet. If you choose this route, other top operators like BetOnline AG, SportsBetting AG, and similar sites accept such payments.
What is the best Google Pay online sportsbook?
For sports betting, you can deposit with Google Pay at online sportsbooks using two separate methods.
The first is to use the service to buy sports betting vouchers or player transfers from other site members. Bovada is the best prepaid sportsbook for this type of P2P banking.
The other way to deposit at a trusted online sportsbook is to use one of the credit, debit, or gift cards in your Google Pay wallet. If you choose to make these kinds of betting deposits, you'll have a wider option of providers available.
Do online gambling sites offer Google Pay promos?
None of the best-rated online casinos, poker rooms, or sportsbooks offer dedicated Google Pay promos especially for using the service. Instead, you get the normal deposit sign-up and reload match bonuses on offer.
However, Google Pay promo codes are available in other non-gambling markets, which you can apply to everyday purchases. You can even get Google Pay referral bonuses at select online vendors.
Do I need to download the Google Pay app?
No. While the Google Pay app for iPhone or Android is the easiest way to use G Pay, you can also use it via your web browser on any computer or mobile device.  
Can I use Google Pay on iPhone?
Absolutely! Google Pay is available for iPhone as a dedicated app download in the App Store or via web browser (Safari, Chrome, etc.).
What is the Google Pay limit?
There is no daily sending limit or receiving limit for Google Pay. However, the maximum balance you can have in any Google Pay account is $25,000, which includes any Google Pay rewards.
When using G Pay for online bet funding, you will have limits based on the kinds of deposit you're making.
The limit for vouchers or transfers is typically lower than those for credit or debit deposits, and each site has different minimums and maximums.
How do I add money to Google Pay?
When it comes to how to add money to Google Pay, it couldn't be simpler. You can take a photo of your credit or debit card to link it to your account and add money that way, and you can assign an address to the account so you can receive P2P payments.
Adding any new payment method to G Pay takes less than five minutes from start to finish.
Can I claim a Google Pay refund on gambling transactions?
Yes, in some cases. This is mostly possible when your Google Pay activity shows that you may have made an errant or unintended deposit using a linked credit or debit card.
Such charges may be eligible for reversal, and you can often receive the funds back into your Google Pay balance.
However, if you use Google Pay P2P services to buy gambling vouchers or player transfers from other players, you will not usually be able to initiate a chargeback.
Even if you have a strong Google Pay history as a frequent user and member in good standing, these P2P transfers are treated as cash transactions. This is why it is crucial to know and/or trust your voucher/transfer seller.
How do I contact Google Pay customer service?
Google gives you many easy ways to get in touch with the Google Pay support team. Web chat, a robust FAQ suite, and email are all available, but many users like to resolve their issues via telephone.
If you prefer calling via phone, you can contact the Google Pay help staff by using the Google Pay customer service number at 1-800-419-0157 or 1-855-492-5538. To cancel a P2P Google Pay payment, you can call 1-888-986-7944.
---
Disclaimer: Google Pay does not endorse this website or any other online gambling resource/betting venue.