Prepaid Gambling Sites Supporting Zelle Banking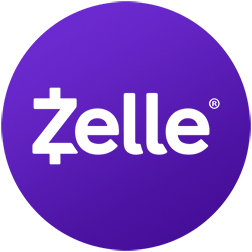 With so many prepaid cards and electronic banking options floating around, there are surprisingly few prepaid online gambling deposit options that truly work for US players. Fortunately, Zelle – a major bank-backed instant payment service – is now available to tens of millions of Americans, and it can be used to quickly get money into your online gambling account of choice.
That said, it's important to understand that you can't use Zelle to load up your betting bankroll directly. Instead, Zelle gives US players a fast way to purchase Bitcoin (BTC), letting them bypass the typical 10-day waiting period when buying BTC from common crypto exchanges. In addition to the Zelle-Bitcoin method, players at select sites can also use Zelle with gambling vouchers and the third-party MatchPay service to both deposit and withdraw.
The Best Online Gambling Sites For Zelle Deposits
While no offshore gambling site accepts Zelle directly, you can use the service to fund trusted prepaid casino sites and other gambling sites with cryptocurrency. If the site in question accepts Bitcoin deposits, you can use Zelle. This works with all the best prepaid gambling sites, since they each support BTC.
However, members at Bovada, Café Casino, and Slots LV can also use Zelle for bet funding through casino vouchers (aka player transfers), while Bovada members in particular can use Zelle with the exclusive MatchPay service.
Casinos That Accept Zelle
Sportsbooks That Accept Zelle
| Site | Bonus | Rating | USA | Visit |
| --- | --- | --- | --- | --- |
| | 100% Max $750 | 5.0 ⭐️ | | Visit Site |
Poker Sites That Accept Zelle
| Site | Bonus | Rating | USA | Visit |
| --- | --- | --- | --- | --- |
| | 100% Max $500 | 5.0 ⭐️ | | Visit Site |
What Is Zelle?
Zelle is a bank-backed peer-to-peer (P2P) service that lets you send money directly from your checking or savings account to anyone else in the US (provided they also have a Zelle account). The platform was developed by an association of major US financial institutions, and it's meant to compete with similar services like Venmo and PayPal.
So how does Zelle work? It's actually really simple. In fact, there's a good chance you're already set up to use Zelle, especially if you use an online or mobile banking app. As long as your bank supports Zelle, you can send money to any other Zelle user.
Just select an amount, enter the recipient's address, and funds will be drawn from your account and deposited into theirs, with no fees – and no strings – attached. The Zelle app will help you get your bank account registered for use.
How To Buy Bitcoin With Zelle – Step By Step Instructions
If you want to fund Bitcoin gambling sites with Zelle, it's easy enough. Zelle can be used to purchase Bitcoin quickly and easily via a private crypto exchange, which can then be transferred over with no issues.
Here's the basic outline for how to use Zelle to make Bitcoin gambling deposits:
Create a gambling account with one of our recommended operators.
Create an account.
Verify that your bank offers Zelle support.
Find a Bitcoin seller on a private crypto exchange and select an amount of BTC to purchase.
Use Zelle to send the BTC seller your payment.
Once payment clears, you will receive the requisite amount of BTC in your digital wallet.
At your preferred prepaid gambling site, select the Bitcoin deposit option.
Send BTC from your digital wallet to your gambling account.
Once the transfer clears (usually within 15-45 minutes), the equivalent amount of USD will be credited to your gambling account.
Place your bets!
How To Use Zelle With Online Gambling Vouchers
At select sites (Bovada, Slots LV, Café Casino), you can handle deposits and withdrawals with online gambling vouchers. Vouchers – also called "player transfers" at some operators – allow members to buy and sell account balances between one another.
Zelle can be used to make person-to-person (P2P) transfers for buying other members' account balances and/or selling your own balance to any members looking to deposit via Zelle.
Because the best betting sites don't take Zelle directly (since they're located overseas and Zelle is a USA-only service), vouchers allow players to link up privately and facilitate bet funding that way.
Zelle Voucher Deposits
The process for making an online gambling voucher deposit with Zelle is as follows:
Follow any link here to a prepaid gambling site that supports vouchers or player transfers, and sign up with the operator.
Enter in all necessary information, being sure to use only your real, verifiable data.
Select the voucher/player transfer deposit option.
Head over to your site's community page or member forum and search for a voucher code for sale. Be sure the seller accepts Zelle, which should be listed in the ad itself.
Contact the seller, arrange the transfer of funds, and send your money using your Zelle app or Zelle bank account plugin to the seller's Zelle address.
Once they receive payment, the seller will give you their voucher code via email, text, messaging app, etc.
Go back to your site's cashier page and enter the voucher code into the appropriate field. You may also select an optional deposit bonus at this time.
Funds will be credited to your account instantly and in full, with no added fees of any kind.
Zelle Voucher Payouts
Zelle voucher payouts work mostly the same way, except instead of buying an account balance, you're selling yours to a fellow site member and Zelle user.
To claim a Zelle payout using vouchers/transfers, here's what you need to do:
Visit your site's cashier page and request to be paid out via betting voucher.
Enter in the amount of funds you'd like converted to the voucher code. This can be all or part of your eligible account balance.
Your site will send the voucher code to your email address on file.
Once you receive your voucher code, head over to your site's community pages or member forum, and post an ad selling your voucher code. Indicate the value of the voucher and that you accept Zelle payments.
Once a buyer contacts you and sends you their funds via Zelle, release your voucher code to them.
As a voucher or player transfer seller, it is imperative that you release your voucher code to your buyer immediately. Voucher codes expire (typically within six months), but you're always obligated to contact your buyer with the code in question upon conclusion of the sale.
All the best prepaid betting operators have mechanisms in place to ensure voucher sellers live up to their ends of the bargain, and sellers risk account suspension or termination if they withhold their vouchers from buyers.
How To Use Zelle With Bovada MatchPay
Bovada is currently the only prepaid gambling site that supports the third-party MatchPay service, though this could change in the future. For now, however, MatchPay online gambling transfers are available exclusively at Bovada LV.
While MatchPay deposit and payout limits are lower than those for vouchers and player transfers, the comparative convenience of the platform is unrivaled. While members must go through several steps to make voucher transfers, for example, MatchPay streamlines everything and automates the process.
Zelle MatchPay Deposits
To make a Bovada MatchPay deposit, here are all the necessary steps:
If you haven't already, sign up for Bovada by following any link on this page and fill out all necessary account info using your real, verifiable data.
Select the MatchPay option from the deposit menu.
A new window will pop up, asking you to sign up for the free MatchPay service. It takes just two minutes to become a "MatchPay Trader," and you'll simply need to verify your email address and mobile phone number.
Once you're a MatchPay Trader, indicate which P2P app you'd like to use with the service – in this case, Zelle. (However, as with vouchers/transfers, other P2P apps are also supported, such as PayPal, Venmo, Cash App, etc.)
Within the Bovada MatchPay portal, enter in the amount of money you'd like to deposit.
Submit the ticket, and MatchPay does the rest.
Zelle MatchPay Payouts
To claim MatchPay payouts, the process is even easier once you're a MatchPay Trader. However, you don't have to deposit with MatchPay to claim a MatchPay gambling withdrawal.
In that case, you'll still have to sign up as a MatchPay Trader, which you can do right from the Bovada Cashier page by following the directions above.
Once you've done that, do this:
Head over to the Bovada cashier and select the MatchPay payout option.
Enter in the amount you'd like to pull out of your account.
Submit the request.
MatchPay will find a buyer and execute the transaction ASAP. Once you're matched with a buyer, your Zelle payment will be available in your bank account or Zelle app account instantly.
Note: Voucher and MatchPay payouts are often good for same-day withdrawals, but since these are based on member demand at your site of choice, you won't always find a buyer the same day you request your payout.
In our experience, vouchers result in same-day payouts about 70% of the time, while MatchPay results in same-day payouts roughly 90% of the time.
The only way to reliably claim same-day payouts at any legitimate prepaid gambling service is to request your winnings via a site-supported cryptocurrency such as Bitcoin, Bitcoin Cash, Litecoin, Dogecoin, Ethereum, Ripple, Stellar, USD Coin, etc.
Prepaid Gambling Pros For Zelle Deposits 
You Already Have It

– If you use online banking in the US, your bank is probably a Zelle partner. 

Same-Day Deposits – By using Zelle-to-Bitcoin, you can make same-day BTC deposits at any prepaid gambling site. The Zelle voucher and Zelle MatchPay deposit options are also good for rapid, same-day deposits most of the time.
Same-Day Payouts – Bitcoin/crypto is the only way to get same-day payouts from online gambling services every time. With Zelle, because you're depositing with BTC, you can withdraw in BTC or other supported crypto coins. If you use Zelle with vouchers or MatchPay, you can also claim same-day payouts about 70-90% of the time.
Huge User Base – It is estimated that Zelle will have well over 30 million active users in the US by 2022.
No Transfer Fees – Banks historically do not charge extra fees for using Zelle. This could always change, but for now it's a big plus. Your gambling site also charges no added fees for crypto, voucher, or MatchPay deposits/withdrawals.
No Service Restrictions – Banks do not monitor, authorize, or block Zelle transactions, so you can buy what you want, when you want.
Prepaid Gambling Cons For Zelle Deposits
Requires A third-party Exchange Account To Buy BTC – To use Zelle to fund your prepaid gambling activities with Bitcoin, you'll have to register at a third-party crypto exchange. Signing up is free, but not everyone wants to manage yet another online account.
Not All Sites Support Vouchers/MatchPay – To use Zelle with vouchers or player transfers, you must be a member of Bovada, Café Casino, or Slots LV. To use Zelle with the third-party MatchPay service, a Bovada membership is required.
No International Transfers – Zelle is for US customers only, and you cannot use the service to make international transfers or purchases.
No Refunds/Insurance – Banks are very hands-off with Zelle, to the point where they officially "disavow" all Zelle transactions. Like cash, if you lose it, there's no way to get it back.
No Chargebacks – You can't be paid out directly with Zelle, as offshore gambling sites cannot initiate Zelle transfers. Remember, Zelle is for US customers only. You can, of course, be paid out using Zelle if you use the voucher/player transfer/MatchPay options at participating sites.
Types Of Prepaid Zelle Gambling Sites
Online Casinos That Accept Zelle
The best-prepaid casino sites all take Bitcoin, which means that you can effectively use Zelle to fund your account. Because Zelle allows for such efficient, fast buy-ins, you never have to wait to crank the slots, hit the tables, or roll the dice. Select online casinos also allow for Zelle deposits and withdrawals via vouchers/player transfers or the MatchPay service.
Poker Sites That Accept Zelle
Poker is a marathon sport. (Yes, we said "sport." Hey, it's on ESPN, isn't it?) But if you want to play at any of the top prepaid poker sites, you might be facing up the world's biggest blind waiting for your transfers to go through. Save your poker face for the digital felts, and fund your account with Zelle-to-BTC so you can play right now, not next week. If you're a member at Bovada, you can also fund your Bovada Poker account using Zelle via the MatchPay service.
Sports Betting Sites That Accept Zelle
Prepaid sportsbooks offer a thrill a minute, but to bet on sports, you've got to have your funds loaded up and ready to go. Odds tend to change by the hour, so bettors can't afford to wait a moment, much less a week or two. With Zelle-to-Bitcoin, you can always bet on Monday Night Football on Monday night, just as nature intended. Bovada is the only site with an online sportsbook that also supports vouchers/transfers/MatchPay, which means Zelle can be used for bet funding via these avenues, too.
To use Zelle, you have to be at least 18 years old. Fortunately, that's right in line with the age requirements of all the top prepaid gambling sites, so it shouldn't be a problem.
You can use Zelle if you live in the United States, but the platform is not supported internationally. That could change in the future, but for now, Zelle is good for US customers only.
Zelle is supported by hundreds of US banks. The major banks that had a hand in developing Zelle are:
Bank of America
BB&T
Capital One
Citibank
JPMorgan Chase
PNC Bank
US Bank
Wells Fargo
Zelle competes with PayPal's Venmo service, which is another instant pay platform. However, when it comes to prepaid gambling sites, Zelle is superior in two ways.
One: Most US customers are already set up to use Zelle and can readily buy BTC to fund their accounts, whereas offshore gambling sites don't accept PayPal from US residents (and buying Bitcoin with PayPal is a muddy process).
Two: PayPal charges fees while Zelle does not.
At sites that support vouchers, player transfers, and MatchPay, Zelle and PayPal/Venmo can be used with these options interchangeably.
Remember, Zelle is a US-only product. Because all the best-prepaid gambling sites are located overseas, you cannot use the platform to fund your accounts directly. However, by using the Zelle-to-BTC process, you can bypass this restriction altogether.
Additionally, if your gambling site supports vouchers, player transfers, or MatchPay, you can use Zelle Pay to send money to a fellow site member in exchange for a portion of their account balance, which can then be used to fund your account.
You can also use Zelle to claim same-day online gambling payouts via the voucher, transfer, and MatchPay systems.
If you use the Zelle-BTC process, yes. Remember, Zelle is a way to buy Bitcoin, and all the best online prepaid gambling sites offer special enhanced bonuses for depositing with Bitcoin and other supported crypto coins.
Just follow our instructions above and submit a regular Bitcoin deposit, and choose any BTC bonus you'd like to apply during that process.
Zelle deposits made via vouchers, transfers, and MatchPay come with standard rather than enhanced bonus options.
Most reputable online gambling sites will accept multiple cryptocurrencies (i.e. Bitcoin, Bitcoin Cash, Litecoin, Ethereum, etc.), and you can purchase these via Zelle if you find a US-based seller.
If you want to buy other cryptos with Zelle, we recommend getting BTC from a trusted exchange, then moving that BTC to various exchanges and converting it into the altcoin of your choice. Then, you can use that altcoin to deposit at prepaid gambling sites via the sites' normal crypto options.
Disclaimer: Zelle does not endorse this website or any other online gambling resource/betting venue.