Most Trusted Prepaid Poker Sites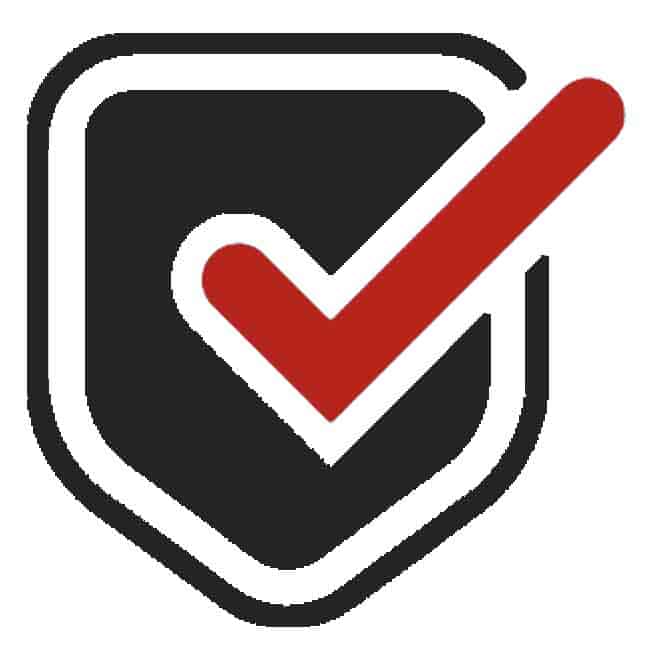 In the US, poker is the oldest form of online gambling there is, and it's what started the entire online casino movement back in the late 1990s. With laws like the UIGEA, however, instant deposits became difficult to process, leaving many players holding their cards with no way to ante up. As a result, online poker sites moved offshore.
However, that doesn't mean that all the online poker sites you come across are legitimate and trustworthy. On the contrary: Due to the amount of time these sites have been operating, there are hundreds – if not thousands – of poker platforms out there that you need to avoid like Aces and Eights.
For the most trusted online poker sites accepting prepaid deposits, we're dealing you in with our guide to the best online poker sites that allow you to make instant deposits with prepaid cards and cryptocurrencies. While international players have more options than US players, everyone can easily, quickly, and safely fund their real money poker endeavors by using one or more of the prepaid online gambling banking options discussed on this page, no matter where they live.  You will also find information on what specifically makes an online poker site trustworthy.
Most Trusted Online Poker Sites That Accept Prepaid Deposits
What To Look For In A Trusted Online Poker Site
When you want to play online poker tournaments or online cash poker at a legitimate prepaid gambling site, there are several different things to look for to ensure that you're playing your hand with only the best, most reputable operators. While many of the markers for identifying a reputable online gambling site will be similar across multiple gaming platforms, there are some points relevant to the poker niche that are not necessarily present when seeking the most trusted prepaid casinos or sportsbooks.
There are hundreds of online poker websites out there, but the vast majority won't just deal you a dead man's hand – they are a dead man's hand! To avoid such shady dealers, you'll want to be certain that your poker site of choice is tried and true, living up to the standards that only the best online gambling sites can meet.
If you go in blind – whether big blind or small blind – it can be tough to count cards and see through the Internet's poker face. Fortunately, we've been playing with the top operators for years, and as long as the online poker site you sign up with features all of the following (not some, all!), you'll be sitting pretty for the flop, turn, and river.
While it isn't necessary that an offshore poker room is licensed or regulated from a player's perspective in terms of legality, it is critical that any online poker site you choose has all the necessary paperwork and certifications to do business on the up and up in their own home nations.
You should only play online cash poker with operators that are licensed and conduct business legally under the oversight of reputable gaming authorities that allow them to accept US and international players. This is the chief safeguard against playing at dishonest sites, and it's the number-one way you can guarantee that you'll get a fair shake – and not a shakedown.
All of the best online poker sites we feature here are fully licensed, accredited, and audited for fair play across the board.  They either hold these credentials individually or they operate under the licensing credentials of a parent company that holds authorization to operate in one or more jurisdictions. This is the first and most important aspect to consider when choosing the right Internet poker room for you.
Gambling is inherently risky, and while poker is one of the most skill-based games in the entire industry, there is still considerable risk associated with the game's many make-or-break unknowns.
Online play is compounded by the lack of feeling out your competitors' facial tics, body language, and general table habits. If you have a great poker face or are always a dead giveaway when you read your cards, neither of those things help – or hurt – when playing real online poker.
As a result, the randomness of the cards is that much more important to guarantee a fair chance to win. To that end, all the top online poker rooms use certified, audited random number generation (RNG) software to ensure that the shuffle is always perfect and the virtual poker cards are always dealt with integrity.
The poker RNG software used by these sites are developed by some of the biggest names in the industry, and they are designed to mimic your real-life chances of receiving any given card out of a well-shuffled physical deck at the best land-based USA poker rooms. Without this, you can't be sure you're getting a realistic chance at the virtual felts.
Real money online poker – whether you're playing cash tables, Sit 'N' Gos, or giant multiday tournaments with six-figure payouts – all use random number generation software, as stated above. This is because there are no "live dealers" in online poker, since players are not competing against the house but are instead playing against one another.
As such, it's crucial that this virtual poker software is regularly audited by industry watchdogs. The best online poker operators will always display their certifications publicly, and you should only game at a reputable poker site that promotes its rigorous, fair iGaming compliance.
If you come across an online poker room that doesn't make a point of touting its bona fides in this regard, they are not trustworthy, and you should definitely look elsewhere. All the sites we recommend for playing online poker for real money meet this standard in spades, which is why we only ante up with the best in the business. And it's why you should, too.
Online poker security is paramount. Remember, these sites are being entrusted with your funds, and if they haven't got the firewalls and encrypted connections to secure those funds, hackers could take what's yours long before you ever get to the river card – and then you'd really be up a creek!
Always ensure that the site you choose for real money poker employs the latest SSL and/or TLS security standards. You can usually find all this information in your poker destination's "About Us" or "Terms of Service" sections, and when coupled with any secure method of deposit, you can be sure you're getting your money in and out, fairly and squarely.
At the best offshore poker sites, those virtual chips should never stay virtual for long!
Many sites offer robust desktop poker suites, often with custom downloadable software. This makes it easy to participate in multitable play (aka "multitabling"), where you play several hands across several tables simultaneously.
Multi-tabling is an advanced option for speed players and veterans of the game, allowing them to maximize their poker hobby and poker bonuses alike, building up their bankrolls in a hurry. For this kind of entertainment, a proper laptop or desktop computer with an adequately large screen offers the best experience by far.
However, most users prefer to play via an online poker app. While offshore sites don't offer native iPhone poker apps or Android poker apps, their mobile interfaces mimic online poker real money apps with all the responsive designs, sounds, and animations you expect. If you can't play poker on the go with your chosen operator, we recommended going to another poker site.
Note: Mobile poker apps (or poker web apps) are extremely secure – even more so than their desktop counterparts for general users. However, playing via the small screen makes multi-tabling more difficult, so we recommend sticking to one virtual poker table or tourney at a time when going this route.
The kinds of banking options you get at reputable online poker sites will inform your opinion of how secure and trustworthy any operator is in the space. Some sites offer fewer deposit and withdrawal methods, while others offer more. However, quantity alone is not an indicator of quality.
Instead, you want to look for reliable banking methods. These include things like credit and debit transfers (Visa, Mastercard, American Express, etc.), all of which have cutting-edge encryption of their own, doubling the safety of your transactions. Bank wires and cashier's checks are also safe to use, as are person-to-person money transfer services. Each of these has high-level encryption commonly used by the global financial industry.
Of course, if you want to maximize your financial security when playing poker online for real money, the most reputable sites in the business also support Bitcoin and various altcoins, which get our top recommendation.
Bitcoin (BTC) is the safest method of financial transactions in the world due to its quantum-hacking-resistant blockchain technology. The blockchain is renowned as the future of all banking and electronic money management, and many top banks are already exploring how to use the blockchain with their current payment platforms.
However, Bitcoin and other cryptocurrencies (i.e. Litecoin, Cardano, Solana, Ethereum, Ripple, Bitcoin Cash, etc.) are all decentralized, doing away with the need for banks or governments to act as go-betweens when you want to move money from one person or business to another.
Bitcoin legally bypasses all laws like the UIGEA, guaranteeing that your poker deposit will go through immediately and in full. There is no red tape and nobody to stand in the way when you fund your online poker wallet with BTC, and crypto offers the only way to secure same-day payouts from offshore prepaid gambling sites.
Other benefits of BTC include low minimum deposits, high maximum deposits, and zero added fees of any kind. If you want the fastest, safest, and most trustworthy way to ante up or cash out, Bitcoin is a royal flush!
Prepaid deposit options are one thing, but every top site's Ace in the hole comes in the form of the online poker bonuses you'll get access to.
The best online poker sites all offer deposit bonuses when you fund your bankroll. If you accept a poker promotion, you'll get your bonus funds disbursed in increments as you play poker hands and participate in select online poker tournaments.
There is usually a time limit involved to cash in on poker bonuses, most often set to 30 days post-deposit. That means that in this 30-day window, you can play as often as you like, maximizing the poker bonus you'll attain over a month of play. After the bonus window expires, you cannot earn more free cash, but you will continue to accrue comp points that go toward your membership rewards program, earning you things like better bonuses, free entries into online poker tournaments, and more.
At the most trusted poker sites, poker bonuses will never come with rollover or playthrough requirements, so there's no reason to not accept them. Free money is always a good thing, and the bonus level you can attain is based strictly on how regularly you play.
And remember! If you use Bitcoin, you can often get an even bigger poker bonus, as these operators all prefer doing business via cryptocurrency. Easier, safer transfers work both ways, after all, and they're beneficial not just for the player but also for the house.
Every poker site needs to have an attentive and responsive customer support staff that is accessible 24/7. Whether you have a general question, a helpful comment, or questions about deposits, withdrawals, bonus terms, or anything else, customer service will always make you whole.
Frankly, if your operator doesn't provide live chat, email, and telephone options to contact customer care, then they don't care. You should never play with jokers like that.
Fortunately, all the venues listed here care in spades, treating their customers with lots of heart. So join the club, because you've finally found the diamond in the rough!
Most Trusted Prepaid Poker Deposit Methods for USA Players
Best is relative, but in the context of prepaid deposit options for sites offering Internet-based Texas Hold 'Em, Omaha, and Omaha Hi/Lo, the top online poker sites are those that offer the most ways to get your bankroll funded ASAP.
For American bettors, these options are a bit more limited than those for International gamblers, but they definitely get the job done for 99% of all USA-based players:
Without question, Bitcoin is the King (or Ace?) of instant, prepaid poker deposits. All the best online poker sites accept Bitcoin as a matter of course, and there are no banks or government middlemen to get in the way of these cryptocurrency transactions.
When you're topping off your poker bankroll, you want a direct connection with your site of choice – just you and the dealer. Three of a kind is a pretty good poker hand, but three's a crowd when it comes to funding that poker hand.
Altcoins are any other cryptocurrencies that aren't Bitcoin itself. All the best-prepaid poker rooms accept a selection of altcoins, including Bitcoin Cash, Litecoin, Ethereum, Ripple, Solana, and more.
New altcoins are being added to the prepaid menu all the time, so always check out your favorite poker site's Cashier section to see what new versions of crypto they currently accept.
Note: Bitcoin and altcoins are the only prepaid deposit options that allow US players access to same-day payouts when they wish to withdraw their winnings. Crypto is also the only method that comes with no added transfer fees, and it usually garners players the most valuable online poker bonuses, the best deposit and withdrawal limits, and the most secure encryption technology via the blockchain.
MatchPay is a banking option available at some online poker sites that allow users to fund their accounts faster with P2P apps by buying site vouchers. Prepaid MatchPay gambling sites allow users to use the MatchPay service for faster online transactions, and buying and selling account balances and rewards.
Zelle is a banking method where you can immediately send money to private Bitcoin sellers and then use your newly acquired BTC to deposit into your online poker room of choice. Thus, it isn't technically a prepaid option. Specifically, Zelle lets US players quickly purchase BTC via an online crypto exchange.
Normally, when buying crypto for the first time, people use services like Coinbase. However, it can take up to 10 days to purchase BTC via Coinbase. At online crypto exchanges, you can use your banking app's Zelle service to buy BTC in just 15-20 minutes, which you can then use to make an instant, prepaid deposit at your favorite online poker room.
Prepaid vouchers for poker sites allow new users the option of purchasing funds from existing users. This method is often used to quickly fund a new account that may otherwise have to wait for funds to process.
The most common way to make immediate, reliable deposits at US-facing online poker sites is to use a prepaid credit card (Visa, Mastercard, American Express, etc.). Also called "secured credit cards," these function like debit transactions, allowing your offshore poker site to process the payments immediately.
Without having to go through credit companies (since the funds are already accounted for), your poker operator can collect your deposit and give you a chair at the virtual poker table in just a few seconds.
Visa and Mastercard offer a number of gift cards using their technologies, and these can be purchased at retail stores and convenience stores nationwide.
However, you must be sure that you don't load up a standard Visa or Mastercard gift card, as most of these are not good for international purchases. Remember, the best prepaid casinos with poker rooms are all based offshore, so in order for them to process gift cards, the cards must be rated for use in foreign countries.
Top Prepaid Deposit Options At Trustworthy Poker Sites For International Players
As you can see, American poker players have only a few options when it comes to transferring money safely and instantly to play real poker online.
Players living in other countries, however, have several more prepaid poker deposit methods to choose from. These include the following popular options, though there are plenty more at most sites:
Bitcoin can be used by international players to fund their online cash poker pastime in the exact same manner as US players. Bitcoin – and other cryptocurrencies – are the only financial platforms that flow through no banks or governments, allowing online poker players to top off their bankrolls from almost any country.
As with US players, international poker fans can also take advantage of other cryptocurrencies like Bitcoin Cash, Litecoin, Ethereum, Ripple, etc. These carry the same benefits as BTC, including instant prepaid deposits, same day payouts, heightened bonuses, and enhanced transfer security via the blockchain.
While PayPal and its Venmo subsidiary are instant-pay services with massive presences in the US, the companies are based in America, and they are thus not able to process payments to offshore poker sites. Other countries don't have similar laws to the UIGEA, which means that PayPal is a legitimate option for getting your poker account topped off quickly and securely.
Skrill is an e-commerce solution that offers instant pay services to international customers. Skrill is akin to PayPal, and it works as a prepaid card that allows gamblers to get money quickly into – and out of – their online poker accounts. However, only the deposits are instantaneous, as Skrill withdrawals can take 1-2 days to clear at most poker sites.
Neteller is another service that works like Skrill, offering prepaid deposit solutions for international poker players. The brand is actually owned by Skrill (along with paysafecard), and gamblers outside of the US can also be paid out via the platform.
International poker aficionados can fund their online play using Visa, Mastercard, and other forms of prepaid credit cards (like Mastercard's Maestro). As with US prepaid cards, these must be good for international purchases, and they come with minimal added fees when depositing.
Apple Pay is widely supported in international gambling jurisdictions, and it's a fast, convenient way to ante up at online poker tables. Apple Pay is technically a digital wallet for Visa/Mastercard/AmEx platforms that plays nice with those companies, keeping all your banking credentials handy on your iPhone or iPad.
Many poker sites support Apple Pay, and if your iPhone is set up to handle one-touch transfers, it's extremely easy to get your virtual poker chips stacked up so you can step up to the digital felts.