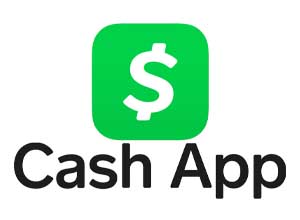 Cash App has never been able to be used for direct online bet funding before, but that's finally changed. Now, with the ability to buy and trade Bitcoin (BTC) with CashApp – along with voucher and MatchPay support at select prepaid gambling sites – Cash App gambling deposits are finally a viable banking method for all online players aged 18 and up.
Our guide to the best online casinos, sportsbooks, and poker rooms that support Cash App shows you exactly how to use the service to top off your gambling account, allowing you to enjoy not only the best-prepaid gambling destinations, but also the fastest payout casinos, sports betting sites, and poker rooms on the Internet.
Most Trusted Online Casinos Accepting Cash App
Best Online Sportsbook For Cash App Betting
| Site | Bonus | Rating | USA | Visit |
| --- | --- | --- | --- | --- |
| | 100% Max $750 | 5.0 ⭐️ | | Visit Site |
Top-rated Cash App Online Poker Rooms
| Site | Bonus | Rating | USA | Visit |
| --- | --- | --- | --- | --- |
| | 100% Max $500 | 5.0 ⭐️ | | Visit Site |
What Is CashApp?
Cash App is a person-to-person (P2P) instant-pay private money transfer service that was launched by Square Inc. in 2013. Originally called Square Cash, the platform now has upwards of 40 million active users, and it's one of the most popular P2P apps in the US and UK, behind only PayPal, Venmo, and Zelle.
However, because Cash App is domestically locked for US and UK gamblers – and because all the best prepaid betting sites operate offshore out of non-US and non-UK countries, online gamblers can't use Cash App for direct bet funding purposes.
Instead, Cash App offers players a quick, easy way to buy Bitcoin with which to gamble, and it's also supported by those operators that employ gambling vouchers and the third-party MatchPay service for deposits and withdrawals.
How Prepaid Cash App Gambling Deposits & Payouts Work
Depending on the prepaid gambling site or sites you join – and the banking methods supported by those sites – you can use Cash App to make deposits and claim payouts via three distinct avenues: Bitcoin, vouchers, and MatchPay.
All the best prepaid casinos, top-rated sportsbooks, and most reputable online poker rooms support BTC deposits, while several top operators also support the voucher banking option. To use Cash App with MatchPay, Bovada is currently the only site that employs this particular service.
Cash App Bitcoin Deposits And Withdrawals
Every site we recommend supports Bitcoin betting deposits and payouts as a matter of course. However, for those who've never used cryptocurrency for online betting before, the wait times associated with traditional online crypto exchanges (5-10 days on average) make it impossible to get your account funded ASAP.
If there's an online slots tournament or online poker tournament starting tomorrow, for example, you can't make a BTC deposit today if you don't already hold BTC in an exchange account or private wallet.
However, Cash App supports Bitcoin, and transfers in and out of your Cash App BTC wallet are instant. Remember, no other P2P service allows you to buy and send BTC off-platform, which makes Cash App a viable Bitcoin gambling option while other P2P apps are limited to vouchers and MatchPay only.
Of course, before you can make an online gambling deposit with BTC, you have to acquire some. Here's how to buy Bitcoin with Cash App:
Download Cash App for iPhone or Android from the App Store or Google Play store.
Sign up for the service, following all instructions for KYC (Know Your Customer) compliance. Cash App Bitcoin trading requires users to prove their identities.
Link your bank account, debit card, or credit card to CashApp.
Once your Cash App account is set up, tap on the Bitcoin tab/icon and buy as much BTC as you wish. Cash App BTC purchases come with minimal added fees and take about 30-60 minutes to process.
Once your Cash App account is credited with your new Bitcoin, you can send it to your prepaid gambling site of choice and have your bankroll topped off within the hour.
If you haven't yet joined a legitimate online gambling site, simply follow any link on this page to do so, and select the Bitcoin deposit option during the sign-up process.
Then, just choose an optional betting bonus, copy down your gaming outlet's BTC sending address, and paste this inside Cash App's Bitcoin sending portal. Enter the amount of BTC to deposit, submit the ticket, and you're done!
To claim a Bitcoin payout using Cash App, the process is as follows:
Head over to your site's cashier page and select the withdrawal option. Choose Bitcoin as your method of payout.
Open your Cash App application, navigate to the Bitcoin section, and choose the "receive" option.
Copy down your Cash App Bitcoin receiving address.
At your prepaid betting site, input the amount of BTC you wish to withdraw from your eligible account balance, and paste the above address into the appropriate field.
Submit your request, and you'll receive payment within just 30-60 minutes from when your site approves your request.
Note: Cash App crypto support is currently limited only to Bitcoin. While the top online prepaid gambling services accept a number of different crypto coins, to make rapid crypto deposits with Cash App or claim same-day Cash App crypto payouts, BTC is your only option for now. Your gambling site never applies any added fees to BTC/crypto deposits or withdrawals.
Cash App Gambling Voucher Deposits And Withdrawals
Select sites – such as Bovada, Slots LV, and Café Casino – support voucher transfers (ala "player transfers"). These allow members to buy and sell account balances between one another to use as deposits and payouts. Because these are private transactions, P2P apps like Cash App can be used.
Remember, Cash App can't be used directly with your betting site of choice, as these are located overseas. The same is true for PayPal betting, Venmo betting, Zelle betting, and so on.
However, with online betting vouchers, all these services can be used, as players are effectively "trading" their money and account balances among each other.
To make a prepaid gambling deposit using a betting voucher, this is the general procedure:
Follow any link here to sign up at a legitimate online gambling site and select the voucher option from the deposit menu. You can also apply an optional bonus to your account at this time.
Open a new window or tab and navigate to your site's online community page or member forum. Look for a voucher code for sale that mentions support for Cash App transfers.
Contact the seller, arrange the deal, and send over your payment via CashApp.
Once your seller receives your payment, they'll release their voucher code to you.
Back at your gambling site, enter this voucher code into the relevant section, and your account will be credited immediately with no added fees of any kind.
To claim a Cash App voucher payout, the process is similar to the above, only in reverse:
Head over to your site's cashier page and select the voucher withdrawal option.
Enter in the amount of your balance you'd like to be converted into a voucher code. The code will be sent to your site-linked email account.
On your site's community page or member forum, post an ad for your voucher code, specifying the amount and the fact that you accept Cash App payments.
Once a seller contacts you to buy your code and sends the necessary amount of money via CashApp, release your voucher code to them ASAP.
Voucher payouts are good for same-day withdrawals about 70% of the time, as demand from and coordination with other site members is a prerequisite.
Please always send your voucher code to your buyer immediately, as online gambling vouchers do have expiration dates, and your site has policies in place to ensure that sellers do not abscond with buyers' monies without fulfilling their ends of the bargain.
Cash App MatchPay Deposits And Withdrawals
MatchPay is a third-party platform that automates the above voucher buying and selling processes. And while other sites will likely support MatchPay gambling deposits and payouts in the future, it's exclusive to Bovada for now.
If you're not yet a Bovada member, you can sign up by following any link here. Once you set up your account, here's how to make MatchPay deposits with Cash App:
Visit the Bovada cashier page and select the MatchPay option. A popup window will walk you through the brief MatchPay Trader sign-up process.
Once you're a MatchPay Trader, enter in the amount of money you'd like to deposit and link your Cash App account to your MatchPay account. You can also choose an optional gambling bonus at this time.
MatchPay will automatically go through the pairing process to find a Bovada member who wishes to sell their account balance to you.
Once paired, the process is handled immediately with no further input required on your end, and your gambling bankroll will be credited in full with no added fees.
To claim a MatchPay payout, you must be a MatchPay Trader (see above). After that, the process is straightforward:
At the Bovada cashier, select the MatchPay payout option.
Enter in the amount you'd like to pull out of your account, and make sure you've selected Cash App within MatchPay as your P2P platform of choice.
MatchPay will automatically find a buyer for your balance, and the transfer of funds will be completed as soon as the buyer is located.
You'll get paid immediately in USD to your Cash App account, and you can then use those funds however you see fit.
Unlike vouchers, Bovada MatchPay withdrawals will let you claim same-day payouts about 90% of the time. Again, MatchPay transfers depend on site member demand, which means that same-day payouts can't be 100% guaranteed.
For same-day payouts that are 100% guaranteed, you must handle all your banking in cryptocurrencies like Bitcoin, Litecoin, Ethereum, Bitcoin Cash, Dogecoin, USD Coin, Chainlink, Ripple, Stellar, etc.
Remember, Cash App is Bitcoin-only. All other crypto bet funding requires the use of typical online crypto exchanges, crypto wallets, and so on.
Cash App Prepaid Gambling Bonuses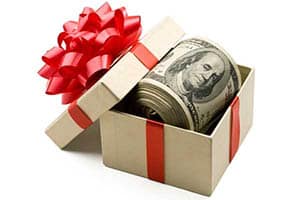 With Cash App – as with all prepaid gambling deposits – you can claim bonuses whenever you make an initial deposit or reload deposits (at most sites). These are always deposited match bonuses that added a certain percentage of free plays, free coins, or free spins to your bankroll based on the amount you've deposited.
If you make a Cash App Bitcoin deposit, you'll be eligible to receive your site's biggest and best enhanced online betting bonuses. However, if you use Cash App to make vouchers or MatchPay deposits, you'll be limited to your site's standard bonus offers.
In either case, because the best-prepaid gambling sites have low, easy-to-meet rollover requirements, we always recommend accepting betting bonuses and promotions whenever they're available.
Types Of Prepaid Cash App Gambling Sites
Cash App Online Casinos
If you're looking to make Cash App betting deposits at the most trusted prepaid online casinos, the sites we recommend are widely considered the top operators in the industry. Each has been in the business for years and has millions of satisfied members along with hundreds of the best RNG electronic slots, blackjack tables, roulette games, video poker titles, and more.
Live dealer casino games are also offered, and all mobile platforms are supported with no geofencing and no app downloads of any kind. Whatever your game, you're sure to find it. With CashApp, the best real-money online casino games are just a click or tap away!
Cash App Online Sports Betting Sites
Sports betting is perhaps the most popular and universally enjoyed form of online gambling. The sites listed here represent the most legitimate online sportsbooks on the market, each with support for every player, team, and league you can imagine, both domestically and internationally.
The top Cash App sports betting sites online also feature great new features made possible by their "always-on" status. These include the most up-to-date betting lines, live sports betting options, and interactive online prop builders so players can create every kind of wager imaginable.
Cash App Online Poker Sites
Online poker was the Internet gambling game that started it all, and it's still going strong. The venues we recommend are among the best, most trustworthy online poker rooms anywhere, and there's always cash tables, Sit-N-Gos, and online poker tournaments available. These events start around the clock, so can go all in without ever missing out.
At the online poker sites we recommend, all the classics are on tap, including Texas Hold 'Em, Omaha, and Omaha Hi-Lo. For first-time players, we recommend Omaha Hi-Lo, but you'll definitely be playing Holdem with the big fish in no time once you learn the ropes.
Prepaid Cash App Gambling Pros And Cons
CashApp is an extremely versatile option for players at any top-rated prepaid gambling site, but it's not perfect for everyone. For many players, other deposit and withdrawal methods may be more suitable, especially if they're already members at various sites and have their deposit processes nailed down.
That said, if you're new to the prepaid gambling scene – of if you'd simply like a better banking option than the one you've been using – here are the Cash App pros and cons to keep in mind:
Trusted, regulated fintech company – In business since 2013
Huge community – More than 36 million active users in the United States and United Kingdom
Fast registration - Cash App signup is quick and easy for all US and UK residents aged 18 and up
KYC anti-fraud protection - Uses industry standard Know Your Customer account verification and state-of-the-art security standards
Great for first-time crypto users - Bypass lengthy crypto exchange waiting periods when you buy Bitcoin with Cash App
Send crypto anywhere, anytime - Make off-platform Bitcoin transactions right from the Cash App iPhone or Android app
Full compatibility - All prepaid gambling sites support Cash App-to-Bitcoin deposits and Bitcoin-to-Cash App payouts
Instant withdrawals - Only P2P app that lets players claim guaranteed same-day payouts (via BTC)
Voucher-friendly - Make quick deposits and withdrawals via prepaid gambling vouchers at Bovada, Slots LV, and Café Casino
MatchPay-friendly - Make rapid MatchPay deposits and withdrawals exclusively at Bovada LV
Bonus eligible – Earn standard deposit bonuses with vouchers/MatchPay, enhanced deposit bonuses with BTC
Cash out in USD – Fastest way to convert your BTC to USD for immediate cashouts
Another online account – You must enroll with CashApp in order to use the service
Verification times – Cash App account verification can take up to two days (required for BTC trading)
Limited access – CashApp is available to US and UK residents only
Limited crypto support – Cash App only supports the Bitcoin cryptocurrency as of 2022
Added fees – Minimal CashApp fees are charged for P2P transfers and Bitcoin transfers
Depending on the site you're gambling with, you can use CashApp in several different ways for making deposits and withdrawals.
At certain sites like Bovada, Café Casino, and Slots LV, you can use Cash App with vouchers (aka player transfers). At Bovada exclusively, you can use Cash App with the third-party MatchPay service.
That said, you can actually use Cash App at any prepaid betting site when you use the platform to buy Bitcoin and make BTC deposits and withdrawals (which is the route we recommend for the majority of players).
Cash App is safe and legal to use for all lawful purposes, including prepaid gambling at the best online casinos, sportsbooks, poker rooms, and racebooks.
As long as participating is legal in your state of residence (i.e. everywhere except Washington state, even though their laws seem to be totally unenforced), you can make Cash App deposits and request CashApp payouts with confidence.
Cash App is as secure for making prepaid online gambling deposits as any other popular option, as Cash App and your bank both use best-in-class cybersecurity and are licensed and insured against fraud.
On top of that, Cash App BTC transfers add in an extra layer of security thanks to the Bitcoin blockchain.
Yes, but only Bitcoin.
Right now, the Cash App platform supports no other cryptocurrency options.
However, because Cash App also doesn't make first-time BTC buyers wait several days before sending their Bitcoin off-platform, if you want to quickly purchase various altcoins, you can.
Just use CashApp to buy Bitcoin and then move that BTC to an online exchange where you can trade it for other prepaid gambling crypto coins like Bitcoin Cash, Litecoin, Ethereum, Ripple, Stellar, USD Coin, Tether, Chainlink, Dogecoin, etc.
If you want to make a Bitcoin deposit or request a BTC payout, you can use Cash App to do so at any legitimate online gambling site recommended here.
If you'd like to use Cash App to make voucher deposits and withdrawals, only Bovada, Café Casino, and Slots LV currently support this option.
For MatchPay deposits and withdrawals, you must be a Bovada member, as this service has yet to roll out at any other prepaid gambling websites.
If you're a first-time crypto buyer and you want to get your account topped off ASAP, Cash App is absolutely the fastest and best way to buy Bitcoin and use it for legal online betting.
However, Cash App Bitcoin transfers tend to cost a little bit more than they do via typical exchanges, so if you're already set up with a service like Coinbase Pro, Kraken, Bittrex, or Binance US (to name a few), you're probably better off using that.
Not really.
Cash App requires a linked bank account, which makes it easy for banks to ID their customers' activities.
Additionally, Cash App itself requires most members to submit to industry standard KYC (Know Your Customer) protocols and verify their identities.
While this private information is secured by all parties involved, you are not anonymous when using CashApp.
This is also true for those using Cash App's Bitcoin options.
While BTC transactions themselves enjoy a high degree of anonymity (albeit not total anonymity), using Cash App to buy Bitcoin and send/receive Bitcoin reduces some of that.
If you want to maximize your privacy, it is recommended that you don't send BTC directly from your Cash App account to your preferred prepaid betting site.
Instead, first move your Bitcoin off Cash App to a private Bitcoin software wallet or hardware wallet.
From there, sending your BTC to your online gambling destination is just as simple as doing so from within Cash App itself.
CashApp is currently limited only to residents of the United States and United Kingdom.
What does Cash App charge for online gambling deposits and withdrawals?
CashApp fees vary.
For those making "standard" transfers, there are no added fees, though such transactions take 2-3 days to conclude.
Online gamblers using vouchers or MatchPay Cash App options likely can't afford to wait that long to make deposits and receive payouts.
For instant P2P transfers, then, Cash App charges a 1.5% fee.
Cash App Bitcoin fees also exist, but these are variable in line with current trading prices and the volume of BTC transactions both on Cash App's network and within the larger crypto marketplace.
CashApp Bitcoin fees are clearly listed before you submit any trade request.
Yes.
All Cash App users must link an active bank account to make Cash App transfers.
How old do you have to be to use Cash App?
The minimum age to create a CashApp account is 18 years old.
Disclaimer: Cash App does not endorse this website or any other online gambling resource/betting venue.