Prepaid Gambling Sites For USA Players In 2023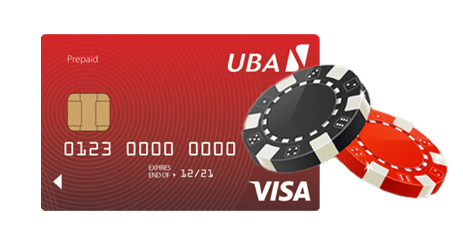 Advancements in digital payment platforms have impacted all forms of industry, including the online gambling market. Today, multiple prepaid cards, cryptocurrencies, eWallets, P2P apps, and voucher options are offered to players as alternatives to the bank credit card deposits and debit-based transactions.
These prepaid gambling payment methods work exceptionally well at online gambling sites and provide numerous benefits compared to using bank credit/debit cards. Perks include increased anonymity, higher spending limits, rapid transactions, and special bonus offers for using prepaid options.
The benefits you'll have access to through alternative banking options span all online gambling venues, including prepaid casinos, sportsbooks, and poker sites. PrepaidGambling.net provides you with in-depth reviews on each of the prepaid credit card, debit card, crypto, eWallet, P2P, and voucher options available to USA players  at prepaid sportsbooks, online casinos, and poker rooms. We also review international banking options for non-USA players seeking similar safe alternatives.
Online Casinos Accepting Prepaid Cards, Crypto, 3rd Party Apps, and Vouchers
We've confirmed that the following casinos each accept some combination of reliable prepaid options. These include prepaid credit/debit cards, prepaid gift cards rated for international purchases, Bitcoin and other cryptocurrencies, vouchers, eWallets, P2P instant-pay apps, and more. These premium online casinos also accept traditional payment options such as bank issued credit cards and debit cards, money orders, and wire transfers.
Online Sportsbooks Accepting Prepaid Cards, Crypto, 3rd Party Apps, and Vouchers
The prepaid sports betting sites listed below all accept an assortment of different UIGEA-friendly deposit and payout options. You can top off your bankroll with prepaid cards, online gift cards, P2P apps and e-Wallets (via player-to-player vouchers), cryptocurrency, and other modern methods. For those of you who are comfortable using your personal credit or debit cards, money orders, or a transfer from your bank to fund your account, you'll also have those options available to you.
Online Poker Sites Accepting Prepaid Cards, Crypto, 3rd Party Apps, and Vouchers
As long as you can put money in the pot, you can always play your hand with these top-rated online poker rooms. All sites support a selection of rapid, guaranteed deposit and payout options including prepaid cards, international gift cards, crypto coins, eWallets/P2P instant-pay services, and the like, as well as one or more of the standard deposit methods such as credit/debit cards, money transfers, and cashier's checks.
How Prepaid Gambling Options Work
As the platforms supporting online payment options advance at a staggering pace, there are multiple prepaid gambling options for you to choose from that are enthusiastically welcomed at the leading online betting sites. You can use prepaid credit and debit cards issued by major credit brands, betting site player vouchers, virtual prepaid cards, and more.
Cryptocurrencies are among the most beneficial and secure prepaid choices for funding your online gambling accounts and are accepted at all premium online gambling sites. Zelle Pay, Venmo, Paypal, and Cash App are all great prepaid options to streamline your Bitcoin gambling, as well. The list goes on.
Our detailed reviews explain how to use each different method to fund your online gambling account. Prepaid gambling involves more than just purchasing a card, voucher, or crypto coin in a designated amount and then using it to fund your online gambling account. Each option has its own benefits, features, and limitations to be aware of.
Regardless of the method you choose, you're sure to find it appealing to be able to participate in online gambling on a "cash basis" and not involve your actual credit card or bank account numbers when making rapid deposits and claiming fast payouts. Of course there is nothing wrong with using your personal credit and debit cards to fund your online gambling entertainment, but we want you aware of all the alternatives to that as well.
Specific Prepaid Gambling Options And Reviews
This section offers a short introduction to the various prepaid gambling cards, P2P apps, cryptocurrency, and other deposit/withdrawal methods accepted at online gambling sites. Please visit each specific banking review to learn exactly how each option works.
Confirmed USA Gambling Deposit and Payout Options For November 2023
Vouchers Gambling - Online casino vouchers, sports betting vouchers, and poker vouchers let site members buy and sell each other's account balances using popular P2P services like PayPal, Venmo, Cash App, Zelle, Apple Pay, Google Pay, etc. Gambling vouchers are secure, instant, have no added fees, and even allow for same-day payouts.
MatchPay Gambling - MatchPay facilitates online account transfers by streamlining the voucher process for both buyers and sellers. The MatchPay service is currently exclusive to Bovada but will likely expand to other sites soon. However, MatchPay deposit and withdrawal limits are typically lower than voucher limits.
Google Pay Gambling - Google Pay (aka G Pay) allows for quick, easy P2P banking at all the best online casinos, poker rooms, and sportsbooks that use gambling vouchers to facilitate deposits and withdrawals. You can use G Pay to buy and sell online gambling voucher codes at many top betting sites.
Apple Pay Gambling - Apple Pay is the most popular e-Wallet platform in the world and adds extra security to all your credit, debit, gift card, and reward card transactions. Apple Pay Cash can also be used for P2P bet funding at sites supporting vouchers and MatchPay, but the service is limited only to iPhone and iPad users.
Samsung Pay Gambling - Samsung Pay is an e-Wallet service exclusive to the Samsung line of Galaxy smartphones and smartwatches. Samsung Pay also lets you use P2P instant transfers at sites supporting vouchers and MatchPay options.
International Prepaid Options For 2023
✕

Deprecated Options No Longer Available
Dash - Dash (DASH) is a popular cryptocurrency. However, online gambling sites have recently steered away from Dash. Since none of the sites that accept prepaid options take Dash, it is now considered an outdated payment method.
QB Direct - QB Direct is a third-party service that makes buying Litecoin easy and hassle-free. Today, prepaid gambling sites no longer use this service, but it could come back in the future.
Quickbit - Quickbit is a cryptocurrency trading service and sister brand of QB Direct. Quickbit makes Litecoin transactions fast and easy for users who don't hold any crypto, but the prepaid sites we recommend no longer accept Quickbit transactions.
Other Deprecated Options No Longer Available
Gambling For Real Money In The USA - Available Games And Betting Options
As you can see, we cover a wide range of alternative payment options for USA players who don't have the time or patience to deal with rejected or declined credit and debit card transfers. (US banks and credit card companies are becoming more and more reluctant to process any type of gambling related transactions.) Once you've successfully signed up with a legitimate online gambling site and deposited using one of their supported payment options, here are some of the Internet betting markets you can enjoy: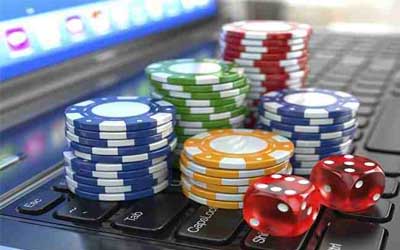 Casino Games
Players can gamble real money on a wide range of casino games including online slots, baccarat, roulette, video poker, craps, keno, and a whole lot more. Most of the sites we recommend even offer live-dealer casino games with real-time video, audio, and chat functions.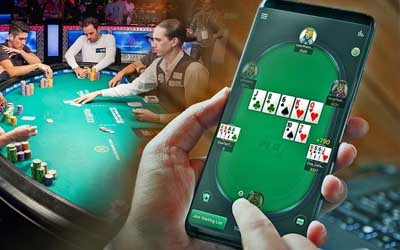 Poker Games
All prepaid poker sites offer the traditional "Big Three" games including Texas Hold 'Em, Omaha, and Omaha Hi/Lo. They also offer cash tables, round-the-clock Sit 'N' Gos, and big-money online poker tournaments so you can always play our hand your way.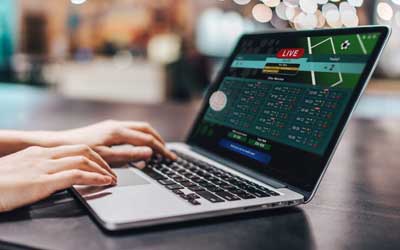 Sports Betting
The online sportsbooks we recommend are the best in the industry, though each is a bit different and offers different odds. Nevertheless, players can find the same bet types across the board: straights, spreads, totals, parlays, teasers, pleasers, custom props, and more. Live betting is also offered for every game on the schedule.
You absolutely can! There are multiple options for you to choose from that include prepaid debit cards and gift cards.  I would say the prepaid Visa for online gambling is the most widely used option, but you can also try prepaid debit card and gift card options from Mastercard or American Express.
An alternative to using a prepaid card to fund your account is instead using a prepaid card to purchase some Bitcoin or altcoin of your choice that is accepted at the gambling site you are interested in.
All of the gambling sites you see listed on this page accept Bitcoin as well as various altcoins, and you'll also get an enhanced bonus offer if you use crypto to fund your account.  Each site also offers helpful tutorials about getting started with Bitcoin for those of you who are new to using crypto.
**To be able to use a prepaid card for online gambling, the card must be authorized for international use. In the past this was easy to achieve, but has become slightly harder to come by in recent years.
When it comes to using a prepaid card option for online gambling, we have seen the smoothest processing of transactions for prepaid gift cards. It is important that you select one that is valid for international purchases, or the transaction will not be approved. 
All three major credit card companies offer reloadable debit cards and prepaid gift cards. There are also branded prepaid cards, such as the Vanilla prepaid Mastercard or Visa cards.  It is vital that you ensure the card you purchase can be used internationally as the online gambling sites we recommend here all operate legally outside of the US.
Absolutely not. Prepaid cards may be one of the more popular cash options for gambling online, but it is certainly not your only option.
Other popular funding methods include (but are not limited to):
bank issued credit and debit cards
Bitcoin and various altcoins
P2P money transfer solutions such as Venmo, Paypal, Apple Pay, and CashApp as a few examples (which must be used in conjunction with vouchers or Matchpay)
Prepaid vouchers
Player to player account transfers
Money orders
Money transfers
Cashier's checks
Each gambling site's banking suite has a different combination of approved transaction methods, so your options will vary from site to site.
When asked this question, we are always going to respond by saying cryptocurrency. Bitcoin, Litecoin, Ethereum, and any of the other available altcoins are the fastest, most secure options for both depositing funds into your account and withdrawing your payouts. Crypto funding also carries fewer transaction fees, if any.  Withdrawing your winnings via crypto is the only option for same day payouts – which is another huge perk.
You sure can. While not everyone is comfortable using personal credit cards or bank accounts online for security reasons, using traditional, bank issued credit cards and debit cards is the most often used of all payment methods.
There are a few reasons why you may choose to forgo both of these options and chose a prepaid funding method:
You simply don't feel comfortable sharing your credit or debit card numbers on an international website.
You are concerned about getting caught up in the moment and overspending without the constraints of a prepaid budget.
You don't possess a bank issued credit/debit card.
Yes. There are online casinos that accept prepaid cards.  In fact, all of them do as long as the card is valid for international purchases. The sites you see listed above include leading online casinos that accept prepaid Visa cards, prepaid Mastercard, and prepaid American Express.
MST gift cards are supported at a handful of premium online casinos.  In this case, the casino provides you with access to purchasing the international gift card through their business partner and in turn you can use it to fund your casino account. 
All of the real money casinos that accept prepaid cards also accept some combination of the following: cryptocurrency, P2P platforms to use with vouchers and Matchpay, bank issued cards, money transfers, and the other payment methods listed above.
Yes. Just as with the online casinos, online sportsbooks accept prepaid Visa, MC, and Amex, along with crypto, P2P options, traditional credit/debit cards, etc. You won't see MST Gift Cards as an option at any of our featured online sports betting sites.
Most definitely. You will find that the online poker sites found here accept the same satisfying menu of payment methods as casinos and sportsbooks do, including prepaid cards, crypto, P2P platforms, etc.
Conclusion About Prepaid Gambling in the USA
We at PPG live in the United States and have been in the industry since 2001. That means you know we understand the nuances US players face when it comes to online bet funding. The prepaid gambling deposit options we cover are carefully reviewed and revisited every month to make sure we provide the most up-to-date information anywhere.
In short, if we tell you a casino, sportsbook, or online poker room accepts a particular prepaid card or alternative banking option, you can take that to the bank! Regardless of the state of domestic USA gambling, offshore is here to stay. And you can count on PPG to do all the financial legwork for you and inform you on the most reliable international gambling sites offering prepaid solutions.
We'll also always give you the straight dope about every banking option we review. Each player will have their unique preferences, which is why we highlight the pros and cons of every banking method.
And hey, if you find our little website helpful, please pay it forward. Remember, we gamble at every venue we recommend, and we strongly believe in the more, the merrier!
Disclaimer: The above prepaid gambling payment methods and services do not endorse this website or any other online gambling resource/betting venue.