Skrill Gambling Review – How To Use the Skrill eWallet To Deposit Into Online Casinos, Sportsbooks And Poker Sites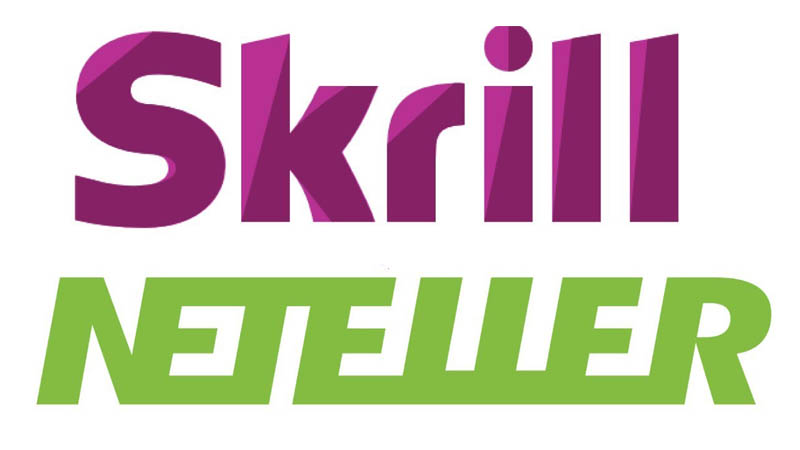 Skrill provides a digital wallet which acts as an insulating layer between your finances and the websites where you spend and deposit money. As the company is regulated by the British Financial Services Administration (FSA), it is one of the more transparent and trustworthy eWallets available online.
When conducting our Skrill review, we discovered that setting up your account is quick and easy, this particular payment processor is honored by literally thousands of websites, and you can even choose a prepaid MasterCard option to access your money from physical ATMs and other brick-and-mortar locations.
The established company also offers customer support in 12 languages, 24 hours a day and 7 days a week. As a respected and reliable online alternative to prepaid cards and other banking options at the top Internet prepaid casinos, poker rooms and sports betting sites, Skrill (formerly Moneybookers) has a lot to offer.
Top Casinos That Accept Skrill
Sportsbooks That Accept Skrill
Poker Sites That Accept Skrill Deposits
How Skrill Works
The process is really quite simple. When you head over to the official Skrill website, you will see multiple buttons which say "Sign up" and "Sign up for free". Click or tap any one of those buttons, choose your home country, either a personal or business account, and fill in your normal personal details.
Add your e-mail and date of birth, verify your application in your e-mail inbox, and you have a legitimate Skrill account. You then simply add your preferred credit card, debit card or bank account after verifying that e-mail, and you can begin sending and receiving money for more than 200 countries and thousands of virtual merchants.
You may also alternately decide to receive a prepaid Mastercard in the mail. This gives you real-world access to your money, and you may also use it as a traditional prepaid card.
You will then want to head over to one of the highest rated Internet casinos, sportsbooks or poker rooms which we have reviewed and recommend here on our site.
These are the top locations that honor the safe and secure Skrill deposit method. They will all reward you with free bonus money when you use your Skrill account to sign up and make a deposit. In many cases, this means immediately doubling or even tripling your bankroll at those Internet gambling sites.
From starting the sign-up process to identity verification and attaching a bank account or credit card, account creation takes less than 5 minutes. You can then access the Internet gambling portals listed on our site through the convenient click-through access we provide with this Skrill review, where you will be rewarded with a generous welcome bonus, and you can immediately use your Skrill account to transfer money.
Using Skrill To Buy And Sell Gambling Vouchers
One new way that Skrill users can make deposits and withdrawals at the best prepaid online gambling sites – especially at those sites that may not take Skrill directly – is to consider buying or selling a betting voucher from a fellow player using Skrill or another P2P instant-pay service.
Vouchers allow you to buy all or part of another site member's account balance, and then use that balance to fund your own account. This is done privately, so only your seller has to accept Skrill, not your betting site. Once you purchase your online gambling voucher, you can then enter the voucher code at your site's Cashier page.
Currently, Bovada is the top-rated online casino that accepts Vouchers (aka Player Transfers), though we expect other sites to quickly follow the Bovada Voucher lead and make this deposit and withdrawal method available across the board. To learn more about Bovada Voucher codes and the voucher system in general, please follow the above link.
The Benefits of Skrill As an Online Gambling Deposit Method
When the British government decides to certify an online payment processor, that is about the biggest and best vote of security and safety you are going to find. There is also the comforting fact that the company has been in service since July of 2001, headquartered in London, England.
Registered as an official Money Service Bureau with Her Majesty's Revenue and Customs agency also means that Skrill is continuously regulated by the stringent financial laws of the European Union's Financial Conduct Authority.
On top of that, United States citizens looking to enjoy some legitimate and legal online gambling benefit by Skrill also being registered as a Money Services Business with the U.S. Treasury Department. Recognized as a trustworthy payment processor by two of the biggest nations in the world is a lofty achievement.
There is also the obvious benefit of convenience. With an electronic wallet, you have access to thousands of websites, poker rooms, casinos, bingo halls and sportsbooks, as well as Internet retailers. After your short identification process, you can use Skrill as a virtual payment system all over the web.
The fact that the United States and Britain have given Skrill the "thumbs up" as an effective and safe payment provider means that more and more Internet gambling portals in the future will be offering this convenient and reliable service. Another benefit is the option to receive a physical prepaid Skrill debit card in the mail, giving you real-world access to your money at thousands of physical locations.
Our Skrill review also uncovered excellent fraud monitoring, data encryption and other protection features designed to successfully insulate your credit card or banking information from your online transactions. The final benefit we discovered is provided by those trustworthy and legally licensed online gambling websites which honor Skrill as a banking option.
When you choose Skrill as your preferred deposit method and make your initial deposit through one of the specially provided links here on our website, you are rewarded immediately with free welcome bonus money which can double or even triple the size of your account. Our in-depth Skrill review leads us to strongly recommend that the company as a top Internet gambling banking option.
PaySafe Acquires Skrill 
The PaySafe Group has acquired the Skrill brand and will now offer both Skrill and Neteller eWallet services to customers around the world. The Skrill service will remain free, but users can expect policy changes that include a fee taken from the service after an account has been inactive for 12 months. Anti-money laundering oversight will also be implemented to new and existing accounts.
Disclaimer: Skrill does not endorse this website or any other online gambling resource/betting venue.