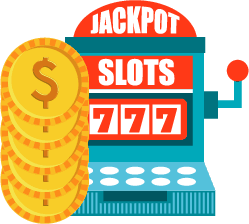 Why a guide that focuses on prepaid casinos? Well, when participating in online gambling, funding your account is a key element in getting things started. It is also one of the most important elements of your experience, which makes selecting the right casino a paramount concern. With the departure of most e-wallet options from the US market, American players are left with only a few options. One of those categories of payment solutions that still remains on the table is prepaid deposit methods, and this guide is designed to provide you with valuable information on prepaid casinos. Online casinos accepting prepaid deposits provide access to viable legal online gaming opportunities for players in the United States that have very few payment options available to them. For the player who enjoys a variety of online gambling platforms, we've also provided portions of our guide dedicated to prepaid poker and prepaid sports betting.
Online Casinos That Accept Prepaid Cards and Vouchers
Which Prepaid Casino Deposit Methods Should I Consider?
To be considered a prepaid casino, the operation must accept at least one secure, reliable and high quality prepaid deposit method that allows players to fund their online casino account. As you will notice from the menu to the right of this page, we do have our preferences as to which prepaid casino deposit methods are the most secure and most trusted options available to players, US players in particular. We have reviewed each of these online payment solutions, and have also personally used each one of them to fund our own online casino accounts.
I have to say, my preferred prepaid options for funding my online casino account, in order of favor are:
Bitcoin – Bitcoin has really changed the game in the industry over the past several years.  Pretty much all the big sites now accept Bitcoin and have done away with a lot of the previous prepaid options they used to have available.  I know MST is still an option, but I don't know about the rest.
MST gift cards – MST gift cards are one of the only viable options left for players looking to use their Visa or Mastercard to deposit at an online casino.  It's basically a virutal credit card that can be purchased using your existing Visa or Master Card.  Once you purchase the voucher, you simply signup with one of the trusted online casinos that we recommend accepting MST gift cards, and your deposit will be credited instantly.
The options below are no longer working as of May 2017
The next option that is working well is using a prepaid voucher, such as PasteandPay, also known as EZ Voucher, or Secure Voucher Payment. They all pretty much operate the same way. You simply purchase a virtual prepaid voucher and redeem it at one of the online casinos that accept that particular voucher. You will have access to purchasing the voucher from the casino cashier.
UnionPay is also a preferred prepaid deposit method. UnionPay is a virtual prepaid debit card that can be purchased directly through the casino cashier. It is convenient and reliable, however a little more unpredictable than the first two methods mentioned.
UK players will find that Ukash, EntroPay and PaySafeCard are viable prepaid card options that allow players to use cash to fund their accounts. Additional prepaid options include EcoPayz and WebMoney, as well as popular ewallet options such as PayPal, Neteller and Skrill.
There are also a variety of prepaid debit cards that can be used to fund prepaid casino accounts. They represent the top names in the credit card industry, and while they are more unpredictable than MST Gift Cards, Prepaid Vouchers or UnionPay, they still provide a large portion of the prepaid account funding for online gamblers. These brands include prepaid Visa, prepaid MasterCard, and prepaid American Express. We also provide a review on GreenDot MoneyPak, which falls into the category of prepaid cards as well and offers a reliable and streamlined funding option. Many players prefer prepaid options that involve these brands due to their enhanced security features provided by services such as Verified by Visa and MasterCard SecureCode.
In addition to reviewing the best prepaid deposit methods, myself, along with a team of highly experienced online gambling professionals has vetted each brand you see featured in this guide. We have personally evaluated and taken each casino through a complex review process, which is explained in greater detail below. Not only do each of these online casinos accept prepaid deposit methods, but they rank among the industry leading brands in delivering a safe, secure, and reliable online gambling experience, consistently demonstrated by multiple players. We also required that their performance be cutting edge, feature rich, and overall pleasing for players.
How To Select A Safe Prepaid Casino To Play At
Our review process focuses first and foremost on players safety. The first element of an online prepaid casino that we verify is that they are legally operating. We confirm that they are licensed, and that they are subject to strict regulatory oversight from a respected governing jurisdiction. We then move on to confirm that the hold compliance certifications when it comes to software performance, RNG technology, and fair gaming practices. We also confirm that these certificates were issued by genuine and respected third party auditors who regularly monitor the operation's activities.
Once we are sure the prepaid casino brands are legitimately operating, we move on to review their security profile. We look at things like their SSL coding and data encryption technology, as well as their firewall and antivirus protection, and what fraud prevention systems are in place and who monitors them. We require that any brand we feature in our guide employ security protocols and features which mirror those of world class financial institutions, thereby ensuring a safe and secure gaming environment. We limit the brands we recommend to a few high quality software platforms that build security protocols into their programs, providing additional protection to players on top of the operations security profile. Our security requirements exceed licensing requirements for most jurisdictions. We don't feel this is unreasonable to expect out of the prepaid online casinos that we recommend as a commitment to player safety reflects their overall approach to the industry.
Next we take a look at reliability and quality of their performance. At any of the online casinos accepting prepaid deposits that we recommend, we want to see a high quality and feature rich performance that is reliable and provides players with a stimulating, realistic, and enjoyable gaming experience. We look at administrative processes, efficiency of their banking suite, and the quality of customer support teams. We test their support with aggressive inquiries and challenging issues for them to resolve. We test their deposit methods and payout speeds, as well as their gaming performance for consistency.
Lastly we evaluate their bonus offers, promotions, rewards programs and incentives. We make sure the offers are legitimate and that the wagering requirements don't put the offer completely out of reach for players to actually benefit from. Because a bonus offer can lure players to a dangerous casino brand, we do consider the incentives at any gambling site when doing our evaluation. The brands we feature all offer generous welcome bonuses and intriguing promotions to keep players coming back. We really leave no virtual stone unturned. Our review process is thorough and investigates elements of the prepaid casino's operation that the casual players would not know where to look for.
Due to the fact that there are undesirable gambling sites out there which are predatory, unethical, or just plain low quality, we highly recommend that you rely on a trusted guide to determine which prepaid casinos you will play at, or you take any brand you consider through the trenches of this type of review process. It is the only way to ensure you don't land at a rogue casino brand that was engineered simply to steal your money. Below you will find the results of our intensive research, and we can ensure you that each brand represented here offers a genuine and authentic online gambling experience.
The Prepaid Casinos Above Offer The Following Real Money Games
Slots, Roulette, Blackjack, Craps, Video Poker, Caribbean Stud, Baccarat, Casino Holdem, Keno, War, Let It Ride and 3 Card Poker.